About the Open Society Foundations
The Open Society Foundations work to build vibrant and inclusive democracies whose governments are accountable and open to the participation of all people. We are active in more than 120 countries, making us the world's largest private funder of independent groups working for justice, democratic governance, and human rights. In 2020 and 2021, the Soros Economic Development Fund (SEDF) invested upwards of $20 million in the private sector to aid the manufacturing of vaccines, development of diagnostics, and access to medical oxygen in low- and middle-income countries. In 2022, Open Society also provided a $100 million guarantee to aid the flexible procurement of COVID-19 vaccines through COVAX's Cost-Sharing Mechanism. For more information, visit: www.opensocietyfoundations.org.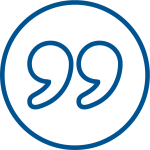 "COVID-19 has exposed the massive inequities in our global health system of who can access vaccines, tests, and treatments,"  "The Open Society Foundations is proud to support the first program to address the urgent gap in  test and treatment availability for COVID-19, and which aims to demonstrate that enhancing timely access to diagnostics and low-cost antivirals can be a viable long-term solution to help end this pandemic," said Mark Malloch-Brown, President of the                                   Open Society Foundations.
About Pfizer: Breakthroughs That Change Patients' Lives
At Pfizer, we apply science and our global resources to bring therapies to people that extend and significantly improve their lives. We strive to set the standard for quality, safety and value in the discovery, development and manufacture of health care products, including innovative medicines and vaccines. Every day, Pfizer colleagues work across developed and emerging markets to advance wellness, prevention, treatments and cures that challenge the most feared diseases of our time. Consistent with our responsibility as one of the world's premier innovative biopharmaceutical companies, we collaborate with health care providers, governments and local communities to support and expand access to reliable, affordable health care around the world. For more than 170 years, we have worked to make a difference for all who rely on us. We routinely post information that may be important to investors on our website at www.Pfizer.com. In addition, to learn more, please visit us on www.Pfizer.com and follow us on Twitter at @Pfizer and @Pfizer News, LinkedIn, YouTube and like us on Facebook at Facebook.com/Pfizer.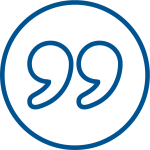 "The pandemic has proven that supply is only one step towards enabling greater access of COVID-19 treatments and bringing an end to the pandemic for everyone everywhere. Broad and sustainable systems for rapid testing and diagnosis must be in place to help ensure that treatment courses can reach high-risk patients in need. We are committed to working with the global health community to address barriers to access and are proud to provide our oral treatment and financial                                     support to further the objectives of the consortium," said Caroline Roan, Senior Vice President, Global Health & Social Impact, and Chief Sustainability Officer                               for Pfizer.
About the Conrad N. Hilton Foundation
International hotelier Conrad N. Hilton established the grantmaking foundation that bears his name in 1944 to help people living in poverty and experiencing disadvantage worldwide. Today, the work continues, concentrating on efforts to ensure healthy early childhood development and sustainable livelihoods for youth, support young people transitioning out of foster care, improve access to housing and support services for people experiencing homelessness, identify solutions to safe water access, and lift the work of Catholic sisters. Additionally, following selection by an independent, international jury, the Foundation annually awards the $2.5 million Conrad N. Hilton Humanitarian Prize to an organization doing extraordinary work to reduce human suffering. The Foundation is one of the world's largest, with approximately $8.5 billion in assets. It has awarded grants to date totaling more than $2.4 billion, $339 million worldwide in 2021. For more information, visit www.hiltonfoundation.org.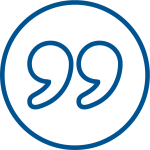 "We are proud to join our partners in the COVID Treatment Quick Start Consortium to improve access to life-saving treatments in Africa. The Quick Start program will center the experiences of local communities to help save lives immediately. Looking ahead, this program will lay the groundwork for equitable access to COVID testing and treatment continent-wide," said Peter Laugharn, President & CEO of the Conrad N. Hilton Foundation.