Zilper Audi, Program Associate
Before joining GHIC, Zilper worked as a Consultant with the Independent Development Evaluation of the African Development Bank (AfDB) in Côte d'Ivoire. She also worked with the International Centre for Tax and Development (based at the Institute of Development Studies – IDS-UK), as the Research Uptake Manager, responsible for the uptake of tax research by policymakers in Africa. Prior to that, she worked with the Africa Research Institute in London, where she conducted analyses on politics, governance and democracy, focusing specifically on Kenya. She has also worked with national institutions like the Institute of Economic Affairs (IEA-Kenya), and Kituo Cha Sheria.
She holds an MA in Public Policy from King's College London, and is working towards an Msc in Global Health Policy at the University of Edinburgh.
---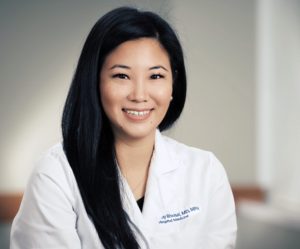 Joy Bhosai, Associate Director
Joy is inspired by innovations that address gaps in access to high-quality care. She currently serves as Chief of Digital Health and Strategy for the Duke Clinical Research Institute innovations group and is an associate director of the Duke Global Health Innovation Center. Through previous public health work in Africa and Asia, she developed innovations focused on improving access to health services that were used for clinical trials, she then served as CEO of ChatrHealth, a health tech organization dedicated to developing patient safety and communication tools deployed across both academic and private health system settings.  She has also worked with Health 2.0, directing a program that paired large industry leaders with health tech startups. Joy is an alumni of Pomona College, a previous Fulbright Scholar, and received a Masters of Public Health from Yale focusing on global health and management. Joy then received an MD with distinction from UCSF, where she completed the global health pathways concentration.
---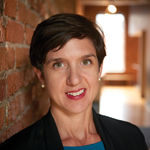 Lisa Bourget, Senior Director, Strategy, Management, and Partnerships
Lisa brings years of experience in the start-up, growth, and profitable leadership of dynamic enterprises within the pharmaceutical, biotech, and health care industries. Prior to joining Duke, Lisa was Senior Manager of Portfolio Analysis for Talecris Biotherapeutics, where she was responsible for defining research and development strategies by evaluating business cases for several new product and lifecycle management opportunities. She has collaborated on several start-up companies in senior housing, and health and wellness, and co-founded Clinexus, a start-up clinical research company. Her experience also includes senior roles in health care investing and divestiture, consulting for Accenture, and managing physician practices.
Lisa graduated from Tufts University with a degree in Economics and Pre-Medical Studies and earned her MBA from Duke's Fuqua Business School.
---
Kate Crissman, Research Analyst
Kate is a Research Analyst at GHIC/IiH team. She collaborates with and contributes to the planning, organizing, and implementation of research undertaken by the Evaluating Saving Lives at Birth (ESL@B) team. She has lived and worked overseas in Ecuador, Peru, Kenya, Malaysia and Bangladesh.
Kate earned her Master's in Public Health from the University of North Carolina at Chapel Hill Gillings School of Global Public Health with a concentration in Maternal and Child Health and a certificate in Emergency Management. She earned her Bachelor of Arts in Public Health from Elon University.
---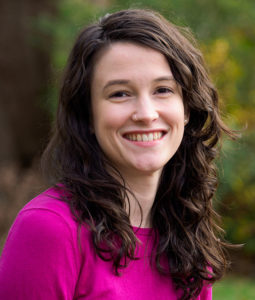 Katie Flowers, Research Associate
Katie is a Research Associate at IiH/GHIC. She provides evaluation support for the Pfizer Global Health Innovation Grant program and provides project monitoring and reporting for the Accelerating Saving Lives at Birth project.
Before coming to IiH/GHIC, Katie received her Master of Public Health degree from the UNC Gillings School of Global Public Health, with a concentration in Health Behavior and a certificate in Global Health. She also holds a bachelor's degree in economics from UNC.
---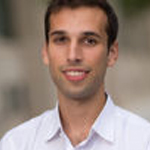 Jonathan Gonzalez-Smith, Manager, Research
Jonathan is a member of Duke-Margolis' Global team, which collaborates closely with Innovation in Healthcare and Duke Global Health Innovation Center, researching international models of accountable care, health financing, global health innovation, and payment and delivery reform. Primary and secondary research and statistical analysis are the focus of much of his work.
Jonathan holds a Master's in Public Affairs from the University of Texas and BA in Philosophy and International Relations from Northwestern University.
---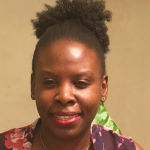 Juliana Hagembe, Program Associate, Africa
Juliana is a global health specialist passionate about the use of innovative, evidence-based methods to improve health care. At Innovations in Healthcare and the Duke Global Health Innovation Center, she cultivates key relationships to enhance broader health care ecosystem development in Africa, while managing programmatic activities that provide in depth and specialized support to the Innovations in Healthcare office and the Social Entrepreneurship Accelerator at Duke (SEAD) program in Nairobi.
Prior to joining Duke, Juliana worked for Clinton Health Access Initiative in Kenya; Elizabeth Glaser Pediatric Foundation, and the Institute of Human Virology, both in the USA. She has a wealth of experience in providing technical and analytical support to both the public and the private sector to scale up the adoption of new diagnostic technologies/treatments to improve health care outcomes in developing countries.
In addition to having a Master's degree in Public Health from the University of Hong Kong, she has a Masters and Bachelor's degree in Biochemistry, both from Northern Michigan University. While in Hong Kong, she served as a Rotary Goodwill Ambassador.
---
Jessica Harris, Senior Associate, Programs
Jessica is a Senior Associate at the Duke Global Health Innovation Center where she helps manage various programs and initiatives. She has over 15 years of experience managing and executing various programs and events.
Jessica speaks German and Spanish and has a Bachelors Degree in Political Science from the University of North Carolina at Chapel Hill.
---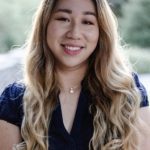 Victoria Hsiung, Program Analyst
As a Program Analyst at GHIC/IiH, Victoria works on multiple projects in fields ranging from family planning to infectious disease to policy analysis. Victoria is motivated by the diverse ways innovation can reduce health disparities worldwide, especially given the complex socioeconomic and cultural determinants that impact vulnerable populations. In particular, she has experience in maternal and child health, mental health, and the intersection of health and the humanities.
Victoria received her bachelor's degree from Duke University, where she double majored in Biology with a Biomechanics concentration and Global Health with a Maternal and Child Health concentration and minored in Psychology.
---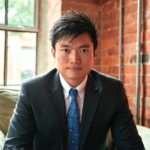 Arthur Huang, Senior Manager, Programs
Arthur is a Senior Manager at the Duke Global Health Innovation Center and Innovations in Healthcare. He is responsible for the development, planning, and delivery of a broad spectrum of the global programs. The program topics include health program assessment and strengthening for hospitals and other health organizations, and customized executive leadership and management training for health professionals around the world. Arthur has been leading the organization's efforts in the partnership development, and design and implementation of programs across China, where he has established and managed the relationships with many senior government officials, hospital executives, corporate management team, and academic institution leaders. In his previous role as a consultant at Duke Health, Arthur managed a portfolio of global business leads and successfully converted several business opportunities into completed projects.
Arthur is fluent in Mandarin. He received his Bachelor's in Accounting from National Chengchi University in Taiwan and a Master of Business Administration from the University of North Carolina at Chapel Hill Kenan Flagler Business School.
---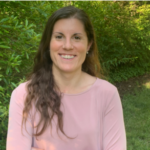 Kelly Kilburn, Research Scholar
Kelly is a health and economic policy researcher with years of experience working on experimental evaluations of social protection interventions for poor and vulnerable populations in the Middle East and Sub-Saharan Africa. In her research, she applies interdisciplinary quantitative techniques to analyze the causal impacts of these policies on health and human resources and their pathways of influence. At the Duke Global Health Innovation Center, she leads research on the launch and scale of global health innovations to generate policy-relevant evidence on pathways to accelerate the introduction and scale-up of life-saving innovations in low and middle-income countries.
Before joining Duke, Kelly was a postdoctoral scientist working on longitudinal studies of adolescent health at George Washington's School of Public Health and at UNC's Institute for Global Health and Infectious Diseases. She holds a PhD in Public Policy from UNC-Chapel Hill.
---
Zabarle "Zee" Kollie, Program Analyst
Zabarle Kollie is a program analyst at the Duke Global Health Innovation Center and Innovations in Healthcare where he has contributed to projects like Accelerating Saving Lives at Birth, funded by USAID and the Bill and Melinda Gates Foundation. Kollie has years of experience in research and data gathering contributing to a series of research projects.
Before joining Innovations in Healthcare, he received his Bachelor of Science in Public Health from the University of North Carolina at Greensboro.
---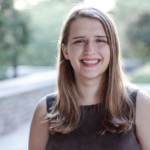 Emily McAndrew, Program Analyst
Emily McAndrew is a program analyst with the GHIC/IIH team. In her role on the team, Emily is supporting business development in China as well as the ACS project. Emily has a passion for helping people, and finding the newest and most efficient ways to do this, as seen in her diverse experience all the way from working in communications/data visualization at Tennessee Valley Authority (TVA) to working as a fellow at a non-profit innovations accelerator in Chattanooga.
Before joining the team, she received her Bachelor of Science in Business Management and her Bachelor of Arts in Spanish from the University of Tennessee at Chattanooga.
---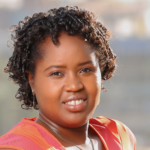 Eunice Mutindi, Program Associate, Africa
In her role as a program Associate for Africa, Eunice supports innovators in Africa to achieve scale by connecting them to key stakeholders such as peer innovators, partners and funders. Prior to joining Innovations in Healthcare and the Duke Global Health Innovation Center, Eunice worked as a fund lead for an early stage fund in Kenya that invests in innovative early stage startups in the technology sector. She was responsible for the recruitment of investee companies into the fund, startup coaching as well as fundraising for the fund. Eunice has over 5 years' experience working with startups using technology in different sectors such as health, agriculture, logistics among others.
Eunice is a graduate of United States International University-Africa with a degree in International Business Administration with a concentration in Management.
---
Dzidzai Muyengwa, Associate, Research
Dzidzai is an Associate in Research at IiH/GHIC. She provides research support for the Launch and Scale Speedometer project. Her upbringing in Zimbabwe has fueled her passion to help vulnerable populations everywhere live healthier lives. She is passionate about Africa, maternal and child health, and also about combining research with action.
Before coming to IiH/GHIC, Dzidzai received her Master of Public Health degree from the UNC Gillings School of Global Public Health, with a concentration in Maternal and Child Health. She also holds a bachelor's degree in Global Health and Environment with a minor in Medical Anthropology from UNC.
---
Anshula Nathan, Associate, Research
Anshula is an Associate in Research for the Duke Global Health Innovation Center and Innovations in Healthcare team. She supports and contributes to research, collaboration and data collection efforts for the Launch and Scale Speedometer project, which seeks to define and accelerate the pathways that health interventions take to reach populations in need. Prior to this role, Anshula focused her public health work on eliminating HIV-related health disparities through intersectionality, capacity-building efforts, quality improvement initiatives, and multisectoral collaboration. She also spent time volunteering in India to support women and children affected by HIV.
Anshula holds a Master of Public Health from the UNC Gillings School of Global Public Health with a concentration in Public Health Leadership and a certificate in Public Health Informatics. She earned her Bachelor of Science in Public Health with a concentration in Community Health Education from Montclair State University.
---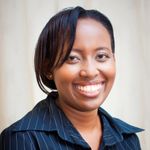 Patricia Odero, Regional Director, Africa
As Regional Director, Patricia leads multiple initiatives across Sub-Saharan Africa for Innovations in Healthcare and the Duke Global Health Innovation Center, including SEAD East Africa. In this role she is building partnerships in East Africa with funders, universities, corporations and SEAD innovators in an effort to strengthen the local ecosystem for innovation. Patricia is an accomplished health professional and has experience working with a wide range of stakeholders across Kenya. Prior to joining Innovations in Healthcare, Patricia worked with Futures Group, a global health consulting company. Patricia's previous work experience spans the breadth of the health care value chain and she has experience in health systems strengthening, health insurance and clinical practice in the private and public sectors.
Patricia holds a Bachelor of Medicine and Bachelor of Surgery (MBChB) from the University of Nairobi and an Executive MBA from Strathmore University. She is the inaugural recipient of the St. Edmunds Social Innovation scholarship from Cambridge University where she is undertaking a Masters in Social Innovation.
---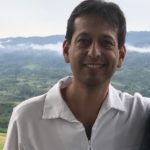 Ernesto Ortiz, Senior Manager, Programs 
Ernesto is a Peruvian physician based at the Duke Global Health Institute (DGHI) and the Duke Global Health Innovation Center (DGHIC). He got a master's in public health degree from the University of Iowa, and has experience in public health, epidemiology and research with a strong focus on work in underserved areas of Peru and Latin America.  He has been at DGHI since 2012. Previously, he worked at the U.S. Naval Medical Research Unit (NAMRU-6) in Peru conducting research on tropical infectious diseases in Peru and other LatAm countries. At Duke, his research has been focused on the human-environment interaction and its impact in human health (i.e. exposure to heavy metals, zoonotic diseases, chronic diseases, etc.) in the Peruvian Amazon.
Ernesto also has vast experience engaging and working with all the levels of the public health system in Peru and LatAm, including engaging with public health stakeholders (Ministries of Health, Regional and Local Authorities, Policy Makers, Public and Private Institutions, NGO's, Communities, etc.).
He is passionate about Peru, and also about translating research into improving people's health.
---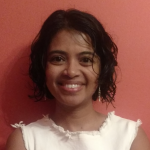 Sowmya Rajan, Senior Manager, Programs
Sowmya is a sociologist and social demographer with experience in the monitoring and evaluation of health programs in low and middle income countries, with a major focus on reproductive health and family planning programs. Within the Duke Global Health Innovation Center and Innovations in Healthcare, she manages a portfolio of innovations-focused grants to improve health systems and access to healthcare, as well as conducts evaluation research to build the evidence base to inform decisions for healthcare programs and policies. She has expertise in global reproductive, maternal and child health, social scientific and evaluation research, and fertility and family planning, and has published in journals such as Demography, Population and Development Review, and Population Research and Policy Review.
Prior to joining the Duke Global Health Innovation Center and Innovations in Healthcare , Sowmya was a Postdoctoral Scholar at the Carolina Population Center (University of North Carolina, Chapel Hill). She has a Master's in Public Policy from the Sanford School of Public Policy, and a PhD in Sociology with specializations in Medical Sociology and Population Studies, from Duke University.
---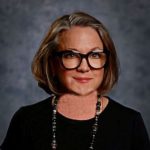 Jane Shealy, Manager, Communications
Jane has many years of experience in newspapers, magazines and books, as well as television and radio. She is the former senior editor of two national business magazines, SUCCESS and Working at Home. She published Racism in Post-Race America: New Theories, New Directions—a text for sociology, political science, ethnicity and minority studies—while employed as managing editor of Social Forces, an international social sciences journal. She has also produced global health research publications such as the Urban Health Initiative Endline Report, a project of the Carolina Population Center at UNC-CH, the International Center for Research on Women, and the Bill & Melinda Gates Foundation.
Areas of expertise include peer-reviewed journals, ESL editing, new drug and medical therapy launches. Jane has helped researchers at a number of universities—including Duke University, UNC, Stanford, Ohio State, Chinese University of Hong Kong, National University of Korea, and universities in Peking, Beijing, and Tsinghua—publish their work. She has also worked in marketing and communications for a number of bio-pharmaceutical companies and healthcare consultants such as Pfizer, Cytomedix, Aldagen, and Scimetrika.
Jane was born in South Carolina, traveled the country, and settled in North Carolina halfway between the mountains and the sea 18 years ago. She earned her BA in Communications from the University of South Carolina, and took courses at Duke University and the University of North Carolina at Chapel Hill, where she studied Mandarin for three years. She is currently finishing her International MBA at UNC-Wilmington.
---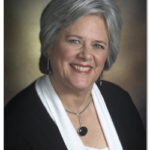 Diana Silimperi, Visiting Professor
Diana Silimperi is an international public health pediatrician, epidemiologist and global health thought- leader. She brings 35 years of global experience leading the planning, design and implementation of integrated healthcare service delivery and health system strengthening programs in more than 50 countries in Africa, Asia and Latin America. Dr. Silimperi has specialized in the implementation of maternal, newborn and child health programs, infectious disease and global health security, and more recently non-communicable disease programs, working with both the public and private sectors. She is a recognized leader in health program management, health system strengthening and the total market approach to achieve universal health care. She has deep experience in healthcare quality improvement, community-based frontline health workers, and healthcare delivery to vulnerable populations, from those living in fragile states to the urban poor.
Dr. Silimperi earned both her B.S. in Zoology/Psychology and her M.D. from Duke University, where she was elected to Phi Beta Kappa and the Alpha Omega Alpha Honor Medical Society. She completed her Pediatric residency at the University of Washington, where she developed an ethno-pediatric learning program and established a refugee clinic focused on the needs of refugees and immigrants from Southeast Asia. Dr. Silimperi also spent a year in Sweden as a Rotary Scholar and in Taiwan as one of the first Luce Scholars. She served as an EIS Officer in the CDC's Arctic Investigation Lab, followed by several years in the tundra of Alaska, as the Medical Director of the Yukon Kuskokwim Health Corporation. Silimperi began her international career at Johns Hopkins, working in Bangladesh at the International Center for Diarrheal Disease Research. Prior to joining Duke's faculty, her career focused on the practice of global health in the context of LMICs, and she has lived or directly worked in more than 30 countries. Over a span of several decades, she held country level and international technical or management leadership positions in several large development companies, and for the last 12 years held positions of executive management at Management Sciences for Health and Abt Associates, where she served as the Senior Vice President for Global Health.
Throughout her career she has been an advocate for the special needs of the most vulnerable populations, and the integral role of community-based health workers to bridge the gap between families, communities and the health system. She has been a leader in key public health strategies from Integrated Management of Childhood Illness to quality improvement and collaborative learning, and more recently, the role of frontline health workers in non-communicable disease care and global security.
Dr. Silimperi joined Duke Global Health Institute in April 2019 as a Visiting Professor of the Practice of Global Health, where she will work closely with the Education team to strengthen course offerings and learning experiences to better prepare graduates aimed at global health practitioner careers. Part of her time is spent in the Global Health Innovation Center and Innovations in Healthcare, where she provides both technical and strategic input to programs, catalyzes interaction between GHIC/IiH and other Centers in the Institute around innovation and data science, supports training and capacity building opportunities for students and innovators, and assists in expanding new business opportunities.
---
Melissa Slogan, Associate, Engagement
Melissa Slogan is a Program Coordinator with the GHIC/IIH team. Melissa will primarily focus on planning, coordinating, and administrating IiH Innovator Network activities aimed to accelerate and scale growth-stage healthcare innovators in the network, currently a multi-million-dollar portfolio of 82 growth-stage innovators operating in 70+ countries. Melissa works closely across multiple functional teams to coordinate all efforts to develop, engage, and grow a diverse community of innovators, corporations, foundations, public entities, investors, funders, and others to support IiH's mission.
Before joining the Global Health Innovation Center and Innovations in Healthcare, Melissa worked as the Global Communications Officer for the University of Virginia. Melissa received her Bachelor of Arts in Communication and Sociology with a minor in fitness from the University of Pittsburgh.
---
Terri Smith, Assistant Director, Finance and Operations
Terri directs the overall finance, accounting, and operations functions of the organization, establishing and implementing effective budget and business models, financial analyses, and effective internal controls, practices and standards in finance and human resources. She is a key member of senior management working to ensure the financial integrity of the organization across all grants, projects, and activities. She provides strategic counsel on matters of fiscal agency and responsibility, and on operational feasibility of new work and mission-related opportunities.
Prior to joining Innovations in Healthcare, Terri worked for 11 years as the Chief Financial Officer for MDC, Inc. a non-profit 501 (c) (3) organization headquartered in Durham. MDC's mission is to help organizations and communities close the gaps that separate individuals from opportunities through research and program demonstrations. Prior to joining MDC, Terri worked at Nortel Networks, a world-wide telecommunications company headquartered in the Research Triangle Park. While at Nortel, Terri held a variety of senior management positions within the Finance and Accounting organization, supporting sales and marketing, customer service, manufacturing, and general accounting services, both in the RTP and in Atlanta, Georgia.
Terri holds a B.A. in Business Administration from Elon University and continued coursework in accounting at Georgia State University. She recently completed the Non-Profit Management certificate program at Duke University.
---
---
---
Benjamin Spain, Administrator, Grants & Contracts
Ben Spain is Grants & Contracts Administrator for Innovations in Healthcare. Prior to joining the team, he was the Associate Director of Enrollment Services for the master's programs at the Nicholas School of the Environment. He is the former Assistant Director of Admissions at the University of North Carolina School of Law. Ben is returning to his passion for healthcare. Early in his career, he was the Associate Executive Director of an eastern North Carolina assisted living facility.
Ben was born in North Carolina and has mostly resided in the state throughout his life. He received his BS in Management with a minor in Health Science from Clemson University and has taken graduate coursework at NC State University.
---
---
---
Judd Staples, Senior Manager, Business Development and Partnerships
Judd is the Senior Manager, Business Development and Partnerships for Innovations in Healthcare. In his role, Judd works with our partner organizations to identify opportunities to combine resources and bring them to bear on important global health challenges.  Judd brings more than 20 years or business development and innovation management experience to IiH. Prior to IiH, Judd was Director of New Venture Development for the Duke Innovation & Entrepreneurship Initiative where he worked with faculty, students and university partners to build and improve programs that foster innovation and enable the translation of important new discoveries into the service of society. Judd is also an entrepreneur, himself. In 2010, he co-founded CancerGuide Diagnostics, a life science company focused on development and commercialization of novel molecular diagnostic assays that enable oncologists and their patients to make individualized treatment decisions.
Judd received a BS in mechanical engineering from Duke University, an MS from Georgia Tech and an MBA from Duke's Fuqua School of Business, where he was a Thomas Keller Scholar.
---
Andrea Taylor, Assistant Director, Programs
Andrea manages the research and knowledge development agenda and directs student programs for Innovations in Healthcare and the Duke Global Health Innovation Center, including internships and fellowships. Prior to joining Innovations in Healthcare, Andrea managed research on health and economic innovations both for the federal government and for UNC Chapel Hill. Her background is in health and social policy, program evaluation, and global mental health.
Andrea has a master's degree in Social Service Administration from the University of Chicago.
---
Andrea Thoumi, Assistant Director, Research
Andrea is a Research Director at Duke-Margolis focusing on health financing, comparative health systems analysis, and global health. She is responsible for directing a portfolio of projects related to evidence-based healthcare delivery and payment reform and policy analysis in global settings. The work ranges from adapting international experiences with payment and care delivery reforms to the US context to identifying health financing solutions for low- and middle-income countries. Andrea collaborates with Duke global health leadership to develop partnerships and country-level engagements that facilitate health policy, regulation and financing reforms.
Prior to Duke, Andrea was a Research Associate at the Brookings Institution, where she led research on international accountable care and alternative physician payment models for oncology and diabetes. Previously, she consulted for the World Bank and the Pan American Health Organization on health equity and financial protection. Additionally, she worked as a consultant at Pricewaterhouse Coopers, conducting monitoring and evaluation for Global Fund-supported HIV/AIDS programs in Argentina and Belize. She has published research and policy analysis focused on payment and delivery reform, accountable care, diabetes and oncology. She has a secondary appointment at the Duke Global Health Innovation Center as Assistant Director, Research.
Andrea holds an MPP from the McCourt School of Public Policy at Georgetown University, where she focused on international economics, and an MSc in Health Policy, Planning and Financing from the London School of Economics and London School of Hygiene and Tropical Medicine. Andrea also holds a BA in Community Health and in International Relations from Tufts University.
---
Krishna Udayakumar, Director
Dr. Krishna Udayakumar is the founding Director of the Duke Global Health Innovation Center, focused on generating deeper evidence and support for the study, scaling, and adaptation of health innovations and policy reforms globally. He is also Executive Director of Innovations in Healthcare, a non-profit co-founded by Duke, McKinsey & Company, and the World Economic Forum, leading the organization's work to curate and scale the impact of transformative health solutions globally.
At Duke University, Dr. Udayakumar holds the rank of Associate Professor of Global Health and Medicine, and is Associate Professor at Duke-NUS Medical School Singapore. His work has been published in leading academic journals such as the New England Journal of Medicine, Health Affairs, and Academic Medicine.
Born in Bangalore, India, Dr. Udayakumar spent his childhood in Virginia, and is a Phi Beta Kappa graduate of the University of Virginia, with a bachelor's degree in interdisciplinary studies with distinction. He received both an MD and an MBA (with a concentration in Health Sector Management) from Duke University, where he was a Fuqua Scholar. Dr. Udayakumar completed his residency training in internal medicine at Duke and served as Assistant Chief Resident at the Durham VA Medical Center before joining the faculty of Duke University.
---
Elina Urli Hodges, Assistant Director, Programs
As an Assistant Director of Programs for the Duke Global Health Innovation Center and Innovations in Healthcare, Elina oversees a portfolio of programs that aim to increase access to health in low- and middle-income countries. She recently co-developed an impact measurement framework for pharmaceutical industry-led access to medicine programs. Elina also directs a project, supported by the Bill & Melinda Gates Foundation, that aims to identify key drivers behind uptake of lifesaving global health interventions. Her project experience has taken her to Kazakhstan, China, India, and Kenya.
Prior to joining Duke University in September 2016, Elina worked for more than a decade on non-communicable disease prevention, population health, and global workplace health promotion projects with U.S. government institutions (CDC and Department of Defense), multinational corporations, and health systems. She began her career in health working in the national advocacy office of the American Heart Association in Washington, DC. Elina received a Bachelor of Arts degree in Foreign Affairs and French from the University of Virginia and a Master of Science in Public Health with a concentration in Health Policy and Management from the University of North Carolina at Chapel Hill.