The Duke Global Health Innovation Center's mission is to support the scaling of healthcare delivery and policy innovations through applied research and education to improve health worldwide.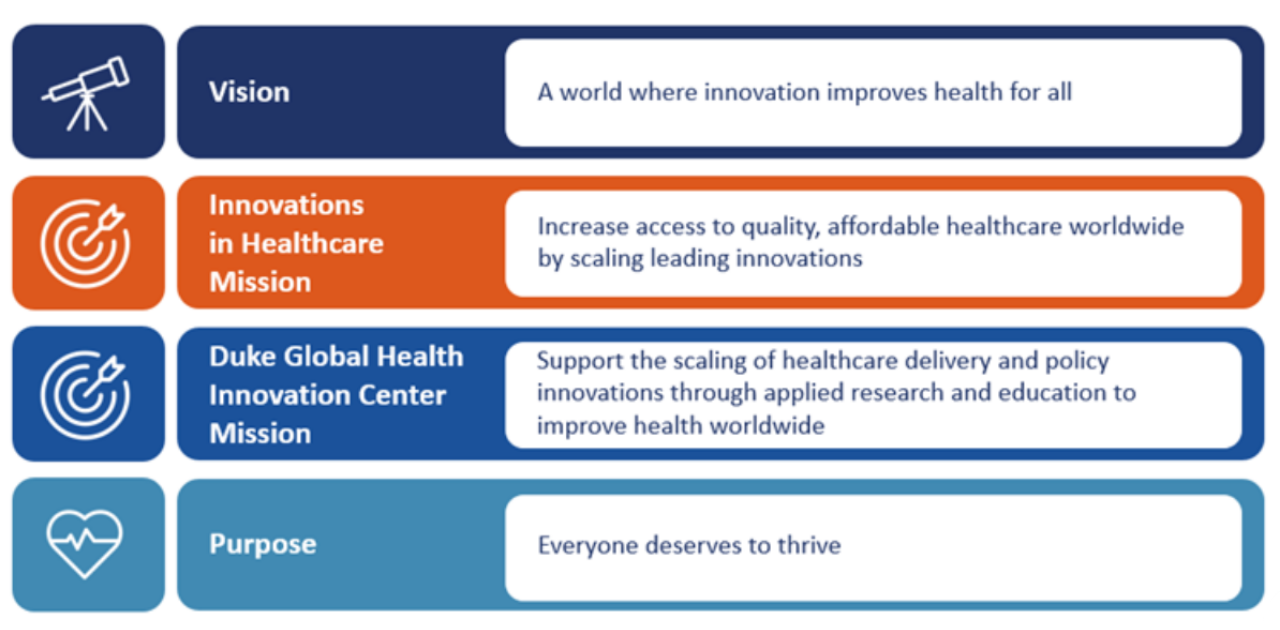 To further this mission, GHIC:
Supports research, analysis, education, training, capacity building, and advocacy to curate and scale health and healthcare innovations globally
Discovers and integrates resources across global health, innovation, policy making and reform to develop and strengthen multi-disciplinary approaches that support adaptation of innovations across health systems and countries
Identifies and facilitates implementation of policy, regulatory, and financing reform to enable scaling and adaptation of health innovations
Partners with Innovations in Healthcare, a Duke-affiliated non-profit that works with nearly 100 healthcare entrepreneurs in 92 countries and provides capacity-building training and consulting to healthcare systems throughout the world
The GHIC shares learnings and resources through peer-reviewed manuscripts, white papers, knowledge products, webinar series, podcasts, in-
person workshops, and virtual forums. Our organization is also active in training next-generation physicians and public health professionals through post-doctoral fellowships, one-on-one mentoring, internships, courses in health entrepreneurship, and opportunities for field work.