The Duke Global Health Innovation Center (Duke GHIC) and the Duke-affiliated non-profit Innovations in Healthcare, Inc. collaborate with many public and private sector organizations to advance their respective missions and impact. The following organizations have provided programmatic, research, and/or operational support (funding and/or in-kind) through Innovations in Healthcare, and/or Duke University, for 2020-2021:
Amgen, AstraZeneca, Bayer, Bill & Melinda Gates Foundation, Boehringer Ingelheim, Duke Corporate Education, Grand Challenges Canada, McKinsey & Company, Novartis, Pfizer, Inc., Pfizer Foundation, Saving Lives at Birth Development Challenges Partners, Takeda, USAID, Vynamic, World Economic Foundation.
GHIC partners with Duke Faculty Affiliates, Duke Partners and Global Partners.
---
Duke

Faculty Affiliates Program
As the Duke Global Health Innovation Center (GHIC) continues to grow and evolve, we are expanding our network and partnerships by engaging diverse, multi-disciplinary experts in global health innovation and policy across Duke.
The purpose of the faculty affiliation model, in support of our work to engage and employ interdisciplinary approaches to health innovation through education, research, and partnerships, is to:
Catalyze research and project collaborations between GHIC and Duke faculty working in the field of global health, innovation, and policy.
Create impact by applying interdisciplinary solutions to global health challenges through new partnerships, education, research.
We expect the value to faculty affiliates to include:
Funding opportunities in global health innovation and policy; 

Potential access to administrative and grants management support, infrastructure to conduct research, and business development, and expertise of senior leaders/practitioners in the field; and

 Global network of health innovators and partners, field implementations, and local expertise. 
GHIC will engage faculty in quarterly meetings to share research insights and updates to better understand ways in which we can collaborate with each other. Affiliates can also be included on new funding opportunities and current research projects to bring interdisciplinary perspectives to our work. We also plan to initiate workshops and seminars on specific topics related to health innovation, policy, and financing to develop and build expertise among our teams through our faculty affiliates.
Duke Faculty Affiliates
Dr. Steve Grambow is a collaborative statistical scientist with experience spanning a broad range of clinical research areas, including amyotrophic lateral sclerosis (ALS), post-traumatic stress disorder (PTSD), Prader-Willi syndrome (PWS), prostate cancer, quality of colorectal cancer care, osteoarthritis, lifestyle modification through weight loss, CVD risk reduction through hypertension control, smoking cessation, and substance abuse recovery. I have experience designing and analyzing observational studies, survey research studies, epidemiology investigations, and randomized clinical trials, including those utilizing web, mobile, and telemedicine-based health behavior interventions. I have served on over 70 clinical trial data monitoring committees across multiple therapeutic areas including GI/hematology, cardiology/vascular disease, and infectious disease. I have more than 20 years of experience teaching clinical research design and biostatistics to clinical fellows, junior faculty, and other health professionals. My current educational projects are focused on the development of tailored clinical research education training programs for international health sciences audiences.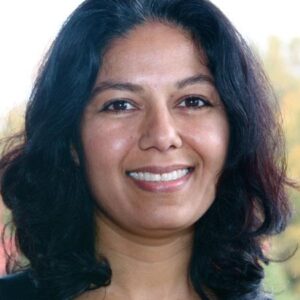 Dr. Sumi Gupta Ariely serves as an Associate Professor of the Practice in Global Health and teaches a variety of courses, including global health research methods and global health ethics. Dr. Ariely holds a PhD in Psychology with a focus on cognitive development and culture. She has international experience with health work in a variety of contexts (US, West and East Africa, South and East Asia) and has particular interest in maternal, child, and adolescent health, mental health, and grass-roots community health development. As a developmental psychologist she is interested in the relations between cultural, social, and biological factors on health behaviors and outcomes. She is also the current faculty lead for DGHI's local engagement, which connects to her and other faculty's long-standing interest in prioritizing the 'Local-is-Global' approach to health work.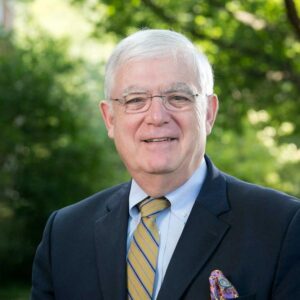 Dr. Michael H. Merson is the Wolfgang Joklik Professor of Global Health and the Director of the SingHealth Duke-National University of Singapore (NUS) Global Health Institute. He joined the Duke faculty in November 2006 as the founding director of the Duke Global Health Institute and served in that role through 2017. In addition, Dr. Merson was Vice Chancellor for Duke-National University of Singapore (NUS) Affairs until 2017 and the Vice President and Vice Provost for Global Affairs at Duke University until 2018. Dr. Merson has authored more than 180 articles, primarily in the area of disease prevention. He is the senior editor of Global Health: Disease, Programs, Systems, and Policies, which is a leading global health textbook in the United States. He recently co-authored the book The AIDS Pandemic: Searching for a Global Response, which examines the 36 year history of the global response to the pandemic. He has served in advisory capacities for UNAIDS, WHO, the Global Fund to Fight AIDS, TB and Malaria, World Bank, World Economic Forum, and the Bill & Melinda Gates Foundation, has two honorary degrees, and is a member of the National Academy of Medicine.
Dr. Osondu Ogbuoji is a physician and health systems researcher. His primary research interest is in making health systems work better for the poor. This includes evaluating the impact of health financing reform efforts on marginalized populations, investigating the effect of donor dependency and donor transitions on household health/economic outcomes, and exploring disparities in maternal and child health outcomes. He also works on developing innovative approaches to improve domestic resource mobilization for health, and equitable payment strategies.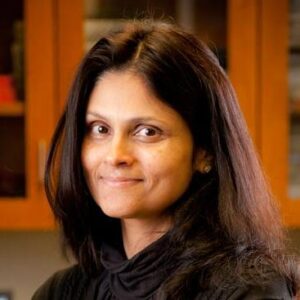 Dr. Nimmi Ramanugan is the Robert W. Carr Professor of Biomedical Engineering, and also a faculty member in the Global Health Institute and Dept. Pharmacology and Cell Biology at Duke University. She is an innovator, educator and entrepreneur and her mission is to develop and leverage technology to have the most wide reaching impact in women's health. She directs the center for Global Women's Health Technologies (GWHT), a partnership between the Pratt School of Engineering and the Duke Global Health Institute. Through the GWHT, she is empowering her trainees at Duke and beyond to be agents of change – providing them with the knowledge, confidence and critical thinking skills to create impactful solutions to improve women's lives. Dr. Ramanujam's research focuses on womens' cancers and in particular breast and cervical cancer. Her goals are to design innovations that enable complex referral services often reserved for hospitals to be accessible at the community/primary care level, develop technologies to see and treat women with early stage disease in one visit and to develop tools that will make cancer treatment more effective and efficient. One example of a technology she and her team has developed to achieve health care impact is the Pocket Colposcope. The Pocket colposcope has the potential to revolutionize cervical cancer screening in low resource communities by enhancing the effectiveness and scalability of the screening process, reducing loss to follow up and guiding treatment decisions. Women around the world are disproportionately impacted by health, educational and economic inequities. Thus, much of Dr. Ramanujam's work has a global reach. Countries she and her team have worked in include India, Kenya, Tanzania, Zambia, Peru, Honduras, Guatemala, Haiti and the U.S. These interactions have resulted in a community that is growing exponentially and has an international reach across a number of different sectors including academia, industry, non-governmental organizations and the government.
---
Duke Partners
---
Global Partners