The Launch and Scale Speedometer blog series.
October 29, 2021
By Blen Biru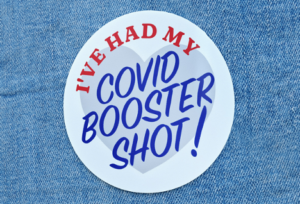 | | Confirmed Vaccine Purchases | Confirmed Donations (by recipient, includes pledges) |
| --- | --- | --- |
| High income countries | 7 B | 7 M |
| Upper  middle income countries | 2.6 B | 75 M |
| Lower middle income countries | 2.6 B | 84.7 M |
| Low income countries | 238 M | 66 M |
| COVAX | 2.5 B | 945 M |
| WORLDWIDE TOTALS | 15 B | 1.2 B |
INSIGHTS
Most high income and upper middle-income countries have fully vaccinated more than half of their population. Portugal ranks first having covered 85% of its population followed by UAE (83%) and Spain (78%). The US ranks 18th having 55% of its population fully vaccinated. In contrast, resource limited countries such as Nigeria, Ethiopia, and Tanzania have only vaccinated less than 5% of their population.
In light of the new COVID-19 variants, countries such as the US are observing increase in cases even with having half of their population vaccinated. To curb new infections and increase immunity, vaccine candidates have developed booster shots.
Guidance on booster shots in the US has been confusing and inconsistent, with President Biden announcing the need for booster shots prior to authorization from the FDA, followed by the CDC overriding recommendations from its advisory panel (which would have excluded frontline workers). The debate within the US and other wealthy countries has primarily involved the purpose of the vaccines (preventing hospitalizations vs infections) and balancing the urgent global need for first shots vs the local need for third shots. After review and discussion, the US has granted emergency authorization to administer third shots of the Pfizer/BioNTech vaccine to people above age 65 and people with underlying conditions in order to protect against waning immunity.
The eligible priority group in the US (around 60 million people) can now receive a third Pfizer-BioNTech shot at least six months after receiving their second shot. However, it appears that people who aren't eligible can also get a booster since the system doesn't require authentication while signing up online or showing up at the vaccination site.
And US residents who received other COVID-19 vaccines may soon be eligible for a booster as well. The FDA is reportedly considering authorization of a half-dose Moderna booster and momentum is growing to support boosters for J&J's vaccine. J&J recipients are concerned that booster plans for the single-shot vaccine are not clear yet, although the company has submitted clinical trial data showing booster effectiveness to the FDA.
J&J's efficacy against the delta variant was reported to be marginally lower than Pfizer and Moderna, but early data show strong gains from a booster. Although there's not enough evidence yet, some studies reported better immunity when booster shots are mixed and matched. However, CDC's guidance so far is to stick with the same brand of vaccine until further evidence is available.
Side effects of the Pfizer booster vaccine are expected to be the same as the previous doses (mostly fatigue, headache, and muscle pain). The dose size is also the same at 30 micrograms. Moderna's first two doses were 100 micrograms each, and experts believe that adding a 50-microgram booster will suffice to increase immunity without increasing side effects.
The booster shot drive in the US is coinciding with the annual push for flu vaccinations. The CDC affirms that COVID vaccines can be taken simultaneously with other vaccines, such as the flu vaccine, without additional side effects.
In addition to the US, many other countries such as the UK, Israel, Chile, and Singapore have started administering booster shots to their population. The European Medicines Agency (EMA) and Canada's vaccine advisory body have also recommended boosters for highly vulnerable populations. Most of these countries are administering mRNA booster shots. Chile, however, is starting with a booster shot of Sinovac (which also proved effective in increasing immunity) given that most of its population (60%) took Sinovac for the original series.
Booster shots ahead of the holidays seem to be the focus the US and other high-income countries to prevent hospitalizations and further lockdowns. Given the persistent inequity in vaccine access around the world, and the related risk of new more infectious variants, it is important that these countries do not also neglect their commitments to ensure global vaccine equity at the same time.
Some of the commitments include dose donations and shipment to lower income countries that lack access to vaccines. The US is in the forefront of donations having pledged more than 1B doses through the COVAX system and bilaterally. Our dashboard on donations provides more detail on pledges countries have made and their progress fulfilling their pledges. We hope that it serves as an accountability platform, pushing wealthy countries to work towards their set goal in achieving vaccine equity not only domestically, but also globally.
INTERESTING TRENDS

Significant updates, news, and trends we saw the last two weeks:
For more information on our research on Covid-19 vaccine supply, please see https://launchandscalefaster.org/COVID-19.
---
The Duke Global Health Innovation Center is a proud partner of the Launch and Scale Speedometer. The Launch and Scale Speedometer aims to systematically analyze the factors that support or hinder the introduction and scaling of interventions, including but not limited to drugs, diagnostics, and devices, to address critical global health challenges.
Return to the Duke Global Health Innovation Center blog series.
Visit the Innovations in Healthcare blog series.
Booster Shots Ahead of the Holidays