WEEKLY COVID VACCINE RESEARCH UPDATE
Friday, September 24, 2021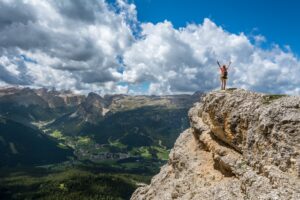 | | Confirmed Vaccine Purchases | Confirmed Donations (by recipient, includes pledges) |
| --- | --- | --- |
| High income countries | 6.97 B | 7 M |
| Upper  middle income countries | 2.58 B | 62.5 M |
| Lower middle income countries | 2.7 B | 78 M |
| Low income countries | 238 M | 65.1 M |
| COVAX | 2.5 B | 740 M |
| WORLDWIDE TOTALS | 15 B | 953 M |
INSIGHTS
What the latest Global COVID-19 Summit achieved (and missed)
Author: Andrea Taylor
As we and a coalition of over 100 leaders and organizations called for, President Biden hosted a Global COVID-19 Summit on Wednesday. With participation of world leaders mostly virtually, the Summit covered familiar ground as well as some new territory.
In order to make progress, we need clear goals, an action plan, and an accountability mechanism. Using this framework, we've reviewed the Summit communications out so far. The good news is that we are closer post-Summit than we were before. The White House laid out goals and a proposed plan for how governments, multilateral organizations, and private sector can work together. It remains to be seen how enthusiastically other world leaders will receive this proposal. Here is our guide to the Summit results so far.
(Note: there were also goals and actions related to diagnostics and therapeutics, as well as future preparedness but we are focusing on vaccine related goals here.)
Goals
This is perhaps where the Summit was strongest. The US Summit Fact Sheet lists several proposed goals, of which two are actually clear.
40% of the population in all countries, across all income groups, vaccinated by end of 2021.
70% of the population in all countries, across all income groups, vaccinated by September 2022.
There is also a vague goal about "additional doses and adequate supplies" for all countries next year. Adequate is difficult to measure.
Action plan
To reach these goals, we need agreement on the steps that governments, multilateral organizations, and the private sector will take. This plan of action should ensure that everyone is rowing in the same direction. Summit communications brought some specificity not only to where we want to go but how we can get there. The White House proposes that global leaders do the following.
Fund the purchase of 1 billion additional doses for COVAX
Urgently move the nearly 2 billion doses already promised by 1) shipping pledged doses, 2) swapping delivery dates to prioritize deliver to low- and middle-income (LMIC) countries, and 3) addressing export bottlenecks for vaccine supplies.
Raise $3 billion in 2021 and $7 billion in 2022 to support the deployment of vaccines within LMICs
Procure up to 3 billion additional doses for LMICs if WHO recommends boosters.
Something vague about governments and the private sector supporting the expansion of global production of vaccines.
Launch a "COVID-19 Corps" to support vaccine readiness (with the private sector)
Improve transparency of manufacturing (actual and projected) and delivery schedules by vaccine makers
This action plan continues to be fragmented, seeking piecemeal commitments from various actors but without clear, cohesive, and strategic alignment and coordination. President Biden announced the purchase of an additional 500 million doses of Pfizer vaccine to donate globally, a good step forward. Unfortunately, all of those doses will come in 2022, missing the urgency of the current need. Several other smaller commitments were also made at the Summit – we are expecting a Chair's Summary from the White House capturing all commitments.
Accountability mechanisms
We are pleased to see the word "accountability" appear in the Summit communications. This concept has been notably lacking in previous multilateral vaccine equity summits but, as we all know from experience, it is how things actually get done. We do what we measure.
The accountability mechanisms for this global plan are still at the beginning stages but it's a start. The White House fact sheet calls for a "robust" global dashboard that can track progress toward the goals for vaccines, consumables, and ancillary supplies. The US government committed to coordinate this tracking effort, beginning with a brainstorming session in October to identify the data and metrics needed. At the end of 2021, the US Secretary of State will convene ministers to check in on progress.
Given that we are more than 18 months into this pandemic and still discussing shared goals and targets, without any clear progress made, it is fair to say that our multilateral approach so far has been ineffective at best. It is encouraging to see a proposal with measurable goals, timelines, and a plan to achieve them, though these are still US proposals rather than consensus commitments.
The targets (40% by the end of 2021, 70% by mid-2022) are both critical and also aggressive. Success will require strong independent accountability. We are committed to expanding our data aggregation and analysis to provide such a platform and will work with other partners to drive evidence-based action.
The fractured nature of the global response thus far has left us all worse off. The G7 and G20 alliances have consistently underdelivered, and international organizations and alliances including WHO and ACT-A have remained ineffective in leading a global, coordinated, effective response, with the weight of the US supporting it directly.
As WHO Director-General Dr. Tedros said in his response to the Summit, what is needed now "is for commitments to turn into immediate actions." The plan proposed in this Summit represents the next attempt to more forward a global response to this global crisis. Now is the time for all leaders, across public and private sectors, to live up to their rhetoric and demonstrate that we are, in fact, all in this together.
INTERESTING TRENDS

Significant updates, news, and trends we saw last week:
For more information on our research on Covid-19 vaccine supply, please see https://launchandscalefaster.org/COVID-19.
What the Latest Global COVID-19 Summit Achieved (and missed)