WEEKLY COVID VACCINE RESEARCH UPDATE
Friday, August 27, 2021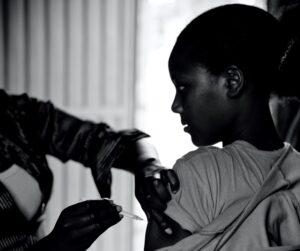 ---
| | Confirmed Vaccine Purchases | Confirmed Donations (by recipient, includes pledges) |
| --- | --- | --- |
| High income countries | 6,867,677,500 | 6,451,921 |
| Upper  middle income countries | 2,469,340,075 | 46,273,774 |
| Lower middle income countries | 3,185,578,000 | 67,538,436 |
| Low income countries | 288,200,00 | 60,778,812 |
| COVAX | 2,534,000,000 | 730,400,000 |
| WORLDWIDE TOTALS | 15,344,795,575 | 911,442,943 |
---
INSIGHTS
We need a better plan.
Author: Andrea Taylor
The past 18 months have shown us what happens when we rely on fragmented responses to a pandemic – the result is an uncoordinated patchwork of insufficient approaches and the continued spread of an ever-mutating virus. It sounds obvious but still needs to be said: pandemics are global and our response must be as well.
Together with colleagues at the COVID Collaborative, the Pandemic Action Network, the Center for Global Development, and many others, we developed a Framework for a Global Action Plan for COVID-19 Response. As the framework states, "an 'all-hands-on-deck' crisis response must deploy all available resources and capabilities – multilateral and bilateral, public and private sector." We need to pull in all willing partners and make sure everyone is rowing in the same direction.
The need for coordinated, comprehensive global action is urgent. It is not enough for high-income countries to say, "we've done our bit" and then focus attention back on national priorities. Without a global plan and accountability, we cannot effectively address this crisis anywhere, including at home.
We are calling on world leaders to urgently convene a Global Pandemic Response and Vaccination Summit and commit to six steps:
Strengthen global leadership and accountability. We need clear leadership structures, accountability mechanisms, and coordination across all partners, countries, and resources.
Develop and implement a Global COVID-19 Response Roadmap, a fully-costed plan to achieve 70% vaccination rates in every country by mid-2022 along with targets for access to tests, treatments, and other critical interventions.
Empower a global taskforce for supply chain and manufacturing to accelerate and expand manufacturing capacity in LMICs and increase transparency across the supply chain.
Accelerate sharing of vaccines and other life-saving interventions, including the sharing of at least 1 billion doses, with the aim of 2 billion doses, by end of 2021 from G7/EU and G20 member countries.
Strengthen country-level distribution and deliver capabilities, augmenting multilateral efforts through national initiatives modeled on successful programs such as PEPFAR.
Increase multi-year financing for the pandemic response in LMICs, leveraging funding from governments, multilateral development banks, the IMF, and private donors.
Please see the framework for more detail on each step and a full list of signatories.
INTERESTING TRENDS

Significant updates, news, and trends we saw last week:

NEW INSIGHTS, September 3, 2021
For more information on our research on Covid-19 vaccine supply, please see https://launchandscalefaster.org/COVID-19.