WEEKLY COVID VACCINE RESEARCH UPDATE
Friday, August 20, 2021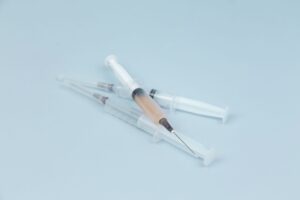 | | |
| --- | --- |
| High-income country confirmed dose total: | 6.8 billion |
| Upper-middle-income country total: | 2.5 billion |
| Lower-middle-income country total: | 3.2 billion |
| Low-income country total: | 288 million |
| COVAX total: | 3.3 billion |
| Total worldwide confirmed purchases of Covid-19 vaccines: | 15 billion doses |
INSIGHTS
Are third shots vs first shots a "false choice?" Then the US and other high-income countries should prove it.
Author: Andrea Taylor
The US has continued to advance plans for boosters since we wrote about the issue earlier this month, with an announcement that a third dose will be offered to all residents (not just the highly vulnerable), eight months after the second dose. Israel has already begun its booster campaign, while Germany, France, and the UK are expected to begin boosters for the elderly and immunocompromised next month.
Data from the US, Israel, and the UK help explain why. Despite relatively high levels of vaccination and early vaccine roll-out campaigns, all three countries (and many others) have experienced significant surges in infection over the past few months. Breakthrough infections (those occurring among fully vaccinated people) are increasing, particularly for people over the age of 60 and those with underlying conditions. While full vaccination clearly provides powerful protection against Covid-19, efficacy appears to diminish over time, particularly against Delta.
Brushing aside criticism from the WHO and other global advocates, the US government continues to say that boosters versus vaccines for the world is a false dichotomy and we can (and must) do both. The US Surgeon General Dr. Murthy echoed a frequently repeated line from government spokespeople, saying, "I do not accept the idea that we have to choose between America and the world.  We clearly see our responsibility to both."
Supply is improving
The increasingly good news on the supply front supports this view. Our estimates of manufacturing indicate that the world is now producing close to 1 billion doses of Covid-19 vaccines per month. This represents an enormous scale-up of manufacturing, across all of the vaccine platforms, since the beginning of the year.
There are also new candidates poised to enter the market with significant production capacity (including Novavax, Bio E's Corbevax, and Medicago) which will further improve the supply picture. Even our conservative estimate indicates that the world can make 5 billion vaccine doses between August and December this year. When we consider that most wealthy countries are nearing the demand ceiling for full vaccination and have hundreds of millions of doses on hand already, this bodes well for global exports.
Can political will keep up?
But supply is only part of the equation – political will is another. Just saying that boosters vs global vaccine access is a false choice does not make it so. The US government (and other high-income nations) now have the opportunity to prove it.
The US talking points consistently include a reminder that the US is doing more than its peers. As White House Coronavirus Response Coordinator Jeff Zients said this week, "the 115 million doses that we've already donated is more than all the other countries combined." But this rather misses the point. The measure of success is not "have we done more than others?" but "do all countries have enough vaccine to slow transmission?"
The gaps in vaccine access globally remain dismally wide. High-income countries have purchased nearly half of the total vaccine doses bought so far but represent only 16 percent of the world's population. More than 80 percent of vaccines administered worldwide went to people in high- and upper-middle income countries. Meanwhile, less than 1 percent of people living in low-income countries are fully vaccinated.
If other wealthy countries are not pulling their weight (spoiler: they are not), the US can work to bring them along. As the first country to approve boosters for the general population, the US should set an example by coupling the rollout of boosters with a coordinated plan of action to get vaccine doses where they are needed most around the world. Along with other global health and policy experts, we recently proposed a specific path through which the US can demonstrate this type of necessary global leadership.
Slowing transmission of the virus everywhere is critical. We cannot stop the pandemic at home (wherever home may be) until every part of the world is able to reduce infections.
INTERESTING TRENDS

Significant updates, news, and trends we saw last week:

The US government announced that Covid-19 booster shots will be made available to the general population, eight months after the second shot, in order to combat waning efficacy. (See the post above for our take on this.)
A new study from Oxford University found that both the Pfizer-BioNTech and Oxford-AstraZeneca vaccines provide strong protection against the Delta variant but that the efficacy does wane over time.
Australia extends lockdown for Sydney until end of September
Millions of the Janssen (J&J) vaccine doses coming from the Aspen plant in South Africa are being exported to Europe, while South Africa is still waiting for its order of 31 million to be filled.
New article in Science looks at the evolution of Covid-19 variants and what we can learn from other viruses.
Also in Science this month, insights on how the "super immunity" of those who survived the 2003 SARS epidemic contribute to development of a pan-coronavirus vaccine.
WHO flags counterfeit versions of the Serum Institute's Covishield (Oxford-AstraZeneca) vaccine in both India and Africa.
Pope Francis encouraged Covid-19 vaccination, calling it an "act of love" and stating that "vaccination is a simple but profound way of promoting the common good and caring for each other, especially the most vulnerable."
The US Centers for Disease Control and Prevention (CDC) announced a new Center for Forecasting and Outbreak Analytics, to increase the availability and use of data in public health decision making. new disease forecasting
Australia's government faced criticism this week for ordering 500,000 doses of Pfizer-BioNTech's vaccine from COVAX. Faced with a population suspicious of the Oxford-AstraZeneca vaccine, which was meant to form the bulk of Australia's national supply, the government is scrambling to secure additional doses of Pfizer-BioNTech.
For more information on our research on Covid-19 vaccine supply, please see https://launchandscalefaster.org/COVID-19.
Are Third Shots vs. First Shots A "False Choice?" Then the US and Other High-Income Countries Should Prove It