Director | Finance and Operations | Research | Engagement | Africa | Business Development and Communications
Director
Krishna Udayakumar, Director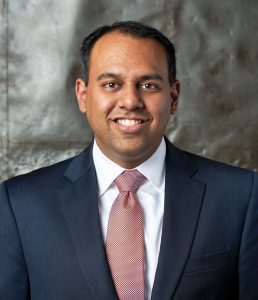 Dr. Krishna Udayakumar is the founding Director of the Duke Global Health Innovation Center, focused on generating deeper evidence and support for the study, scaling, and adaptation of health innovations and policy reforms globally.  He is also Executive Director of Innovations in Healthcare, a non-profit co-founded by Duke, McKinsey & Company, and the World Economic Forum, leading the organization's work to curate and scale the impact of transformative health solutions globally.
At Duke University, Dr. Udayakumar holds the rank of Associate Professor of Global Health and Medicine, and is Associate Professor at Duke-NUS Medical School Singapore. His work has been published in leading academic journals such as the New England Journal of Medicine, Health Affairs, and Academic Medicine.
Born in Bangalore, India, Dr. Udayakumar spent his childhood in Virginia, and is a Phi Beta Kappa graduate of the University of Virginia, with a bachelor's degree in interdisciplinary studies with distinction. He received both an MD and an MBA (with a concentration in Health Sector Management) from Duke University, where he was a Fuqua Scholar. Dr. Udayakumar completed his residency training in internal medicine at Duke and served as Assistant Chief Resident at the Durham VA Medical Center before joining the faculty of Duke University.
---
Finance and Operations
Timothy Fields, Operations Coordinator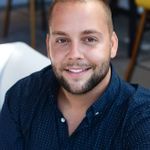 Timothy supports the Innovations in Healthcare and Duke Global Health Innovation Center teams as Operations Coordinator. Prior to Innovations in Healthcare, Timothy worked at Duke University's Physician Assistant Program. Timothy has worked for Duke since 2013. He is currently enrolled in classes to obtain his degree in Advertising and Graphic Design.
Favorite activity/hobby: I am really passionate about photography. I love taking photos of places or things that connect me to the world.
---
Anna Koltchagova, Assistant Director, Operations and Finance

Anna Koltchagova is the Assistant Director, Operations & Finance for the Innovations in Healthcare and the Duke Global Health Innovation Center. Anna provides overall administrative management and coordination of various business related functions, including financial management, operations and human resources for both organizations. Prior to joining the team at Duke, Anna served as the Director of Operations for NC Sustainable Energy Association (NCSEA). Anna oversaw NCSEA's accounting, financial planning and analysis, project management, fundraising, and human resources. Previously, Anna worked at NC Biotechnology Center and UNC Kenan Flagler Business School, Center for Sustainable Enterprise. Anna earned Bachelor's and Master's degrees in Mechanical Engineering from Technical University, Sofia, Bulgaria and an MBA from Meredith College.
---
Research
Jonathan Gonzalez-Smith, Senior Research Assistant
Jonathan is a member of Duke-Margolis' Global team, which collaborates closely with Innovation in Healthcare and Duke Global Health Innovation Center, researching international models of accountable care, health financing, global health innovation, and payment and delivery reform. Primary and secondary research and statistical analysis are the focus of much of his work.
Jonathan holds a Masters in Public Affairs from theUniversity of Texas and BA in Philosophy and International Relations from Northwestern University.
Favorite country traveled to: Taiwan or New Zealand. I can't decide!
---
Caitlin Murphy, Associate, Research
Caitlin is part of the research team at Innovations in Healthcare and the Duke Global Health Innovation Center, where she will be contributing to the creation of knowledge and learning agendas, the development of knowledge products, and to evaluation efforts for the Pfizer Foundation Global Health Innovation Grants program. Her past experience includes interning for the World Health Organization's Global Cooperation on Assistive Technology, volunteering as the Monitori
ng and Evaluation Lead for Cameroon Catalyst, and working as a Research Assistant and Teaching Assistant for Queen's University. Caitlin received both her BAH in Global Development Studies and her Master of Public Health from Queen's University, Canada.
Favorite Place I've travelled to: Iceland – from fjords to volcanos and geysers to hot springs, I have never seen such diverse and stunning natural phenomena! I fell in love with the never-ending possibilities for adventure – one morning I was climbing a glacier, and by the afternoon hiking to a waterfall!
---
Sowmya Rajan, Research Manager
Sowmya is a Research Manager at Innovations in Healthcare (IiH) and the Duke Global Health Innovation Center (GHIC). At both IiH and GHIC, she is responsible for developing the research agenda, managing the portfolio of grantees of the Pfizer Foundation's Global Health Innovation Grants (GHIG), and building and strengthening the innovators' database. Prior to joining IiH, she was a Postdoctoral Fellow at the Carolina Population Center (CPC) at the University of North Carolina, Chapel Hill. At CPC, she conducted studies and evaluations relating to reproductive health interventions, gender, and childhood health, nutrition, and mortality. She has published in peer-reviewed journals on reproductive, maternal and child health, son preference, and gender. She has a Master's in Public Policy and a Ph.D. in Sociology, both from Duke University.
 To start a conversation w/ me: Ask me about Chocolate!
---
Andrea Taylor, Senior Research Manager
Andrea manages the research and knowledge development agenda and directs student programs for Innovations in Healthcare and the mDuke Global Health Innovation Center, including internships and fellowships. Prior to joining Innovations in Healthcare, Andrea managed research on health and economic innovations both for the federal government and for UNC Chapel Hill. Her background is in health and social policy, program evaluation, and global mental health. She has a master's degree in Social Service Administration from the University of Chicago.
Favorite country I've traveled to: Australia – ginger beer, lamingtons, flat whites, and gorgeous coastline. What's not to love?
---
Andrea Thoumi, Senior Research Manager
Andrea is a Managing Associate at Duke-Margolis focusing on health financing, comparative health systems analysis, and global health. In her current role at Duke-Margolis, Andrea is responsible for the international portfolio at Duke-Margolis, spanning from translating international experiences with payment and care delivery reforms to the US context to identifying health financing solutions for low- and middle-income countries. More recently, Andrea has collaborated with Duke global health leadership to develop partnerships and country-level engagements to facilitate health policy, regulation and financing reforms. Prior to Duke-Margolis, Andrea was a Research Associate at the Brookings Institution, where she led research on international accountable care and alternative physician payment models for oncology and diabetes. Previously, she consulted for the World Bank and the Pan American Health Organization on health equity and financial protection. Additionally, she worked as a consultant at Pricewaterhouse Coopers, conducting monitoring and evaluation for Global Fund-supported HIV/AIDS programs in Argentina and Belize. She has published on payment and delivery reform, accountable care, diabetes and oncology. She partners with Innovations in Healthcare, leading multiple projects on accountable care, health financing, payment delivery reform, global health innovation and more.
Andrea holds an MPP from the McCourt School of Public Policy at Georgetown University, where she focused on international economics, and an MSc in Health Policy, Planning and Financing from the London School of Economics and London School of Hygiene and Tropical Medicine. Andrea also holds a BA in Community Health and in International Relations from Tufts University.
---
Engagement
Jose Magana Paredes, Senior Associate, Engagement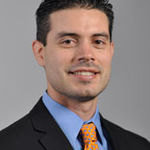 Jose plays a key role for Innovations in Healthcare and the Duke Global Health Innovation Center by driving engagement across an ever growing global network of innovators, funders, corporate partners, academic institutions, NGOs and governmental agencies. Prior to joining the team, Jose was with Stanford Health Care's Capital and Business Planning Group, helping to evaluate and drive growth for the Palo Alto, CA based health care delivery system. His professional background includes various financial and analytical roles supporting mature healthcare and non-healthcare organizations. Jose also comes to Innovations in Healthcare with an entrepreneurial background as he has worked with investors and various entrepreneurs on opportunity evaluation, raising capital, business planning, and financial operations. Jose has a BA in Economics from UCLA, a Professional Certificate in Finance from UC Berkeley, and two Masters Degrees from Duke University (Master's in Business Administration and Master's in Environmental Management).
To start a conversation with me: Tell me about your business or business ideas. I love learning about how you are solving problems with your business.
---
Africa Team
Juliana Hagembe, Program Associate, Africa
Juliana is a global health specialist passionate about the use of innovative, evidence based methods to improve health care. At Innovation in Healthcare and the Duke Global Health Innovation Center, she cultivates key relationships to enhance broader health care ecosystem development in Africa, while managing programmatic activities that provide in depth and specialized support to the Innovation in Healthcare office and SEAD program in Nairobi. Prior to joining IiH, Juliana worked for Clinton Health Access Initiative in Kenya; Elizabeth Glaser Pediatric Foundation, and the Institute of Human Virology, both in the USA.  She has a wealth of experience in providing technical and analytical support to both the public and the private sector to scale up the adoption of new diagnostic technologies/treatments to improve health care outcomes in developing countries.  In addition to having a Master's degree in Public Health from the University of Hong Kong, she has a Masters and Bachelor's degree in Biochemistry, both from Northern Michigan University. While in Hong Kong, she served as a Rotary Goodwill Ambassador.
Favorite activity/hobby outside of work: I enjoy physical activity outdoors with family and friends. My favorite activities include walking, hiking, cycling, dancing, inline skating, etc.
---
Patricia Odero, Regional Director, Africa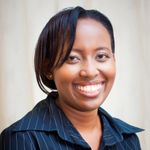 Patricia leads the SEAD East Africa initiative. In this role she is building partnerships in East Africa with funders, universities, corporations and SEAD innovators in an effort to ultimately strengthen the local ecosystem for innovation. Patricia is an accomplished health professional and has experience working with a wide range of stakeholders across Kenya. Prior to joining Innovations in Healthcare and SEAD Patricia worked with Futures Group a global health consulting company. Patricia previous work experience  spans the breadth of the health care value chain  and she has experience in health systems strengthening, health insurance and clinical practice in the private and public sectors. Patricia has Bachelor of Medicine and Bachelor of Surgery degrees from the University of Nairobi and an Executive MBA from Strathmore University.
Something most people don't know about me: I have been bungee jumping off a 60 meter crane.
---
Business Development & Communications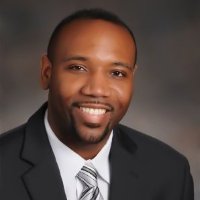 Malcom Riley, Senior Manager
Malcom builds strategic partnerships with Investors, Corporations, Foundations, and NGOs to generate the resources and funding needed to provide even more valuable support to IiH's network of innovators and more research opportunities for the GHIC.
Prior to this role, Malcom served as Sector Director for Technology at Duke University's Fuqua School of Business where he cultivated corporate relationships, supported global strategy and growth initiatives, and helped MBA students achieve their career goals.
Outside of Duke, Malcom served as a consultant to technology companies and international development organizations, building strategic corporate partnerships and developing strategies to launch new products and services in variety of countries including Ghana, Indonesia, Zambia, and the US.
Malcom earned a Bachelor's degree in Speech Communication and Master's degree in Human Service Administration from Bradley University in Peoria, IL.  He also earned an M.B.A. from Duke University's Fuqua School of Business in Durham, NC.
Favorite Country I traveled to: My first trip to Africa took me to the capital city of Accra in Ghana and the experience changed my life forever.  The culture is vibrant, the spirit of the people is beautiful, and I ate the best mango of my ENTIRE LIFE!
---
Jessica Harris, Communications Specialist
Jessica manages Communications and Event Planning at Innovations in Healthcare and the Duke Global Health Innovation Center, encompassing all web, print, and digital communications. She has over 15 years of experience executing various events and programs. Jessica previously worked as the Team Coordinator for Innovations in Healthcare and is excited to continue her career with the passionate and dynamic team at IiH. Jessica has a Bachelor's Degree in Political Science from the University of North Carolina at Chapel Hill but still loves her Duke family!
Something most people don't know about me:  I plan to retire in Dubrovnik, Croatia – one of the most beautiful cities in the.
---