A convening of global public health stakeholders, led by Visiting Fellow, Jack Leslie, and colleagues from Duke in November 2022, identified and prioritized specific actions that hold promise to enhance trust with a focus on communities, communication, and competence. These focus areas will serve as the building blocks for a larger global initiative to strengthen trust in public health.
---
25 January 2023 Press Release: Jack Leslie joins Duke to lead effort to build trust in public health.
Jack Leslie, an internationally recognized executive in strategic communications and political consulting, is joining Duke University as a Senior Visiting Fellow at the Duke Global Health Institute (DGHI) and Visiting Fellow at the Duke-Margolis Center for Health Policy.
Leslie, the former chairman of Weber Shandwick, a global public relations firm, and former chair of the Duke Global Health Institute's Board of Advisors, will work across DGHI, the Margolis Center and the Duke Global Health Innovation Center to design a new initiative to build trust in public health.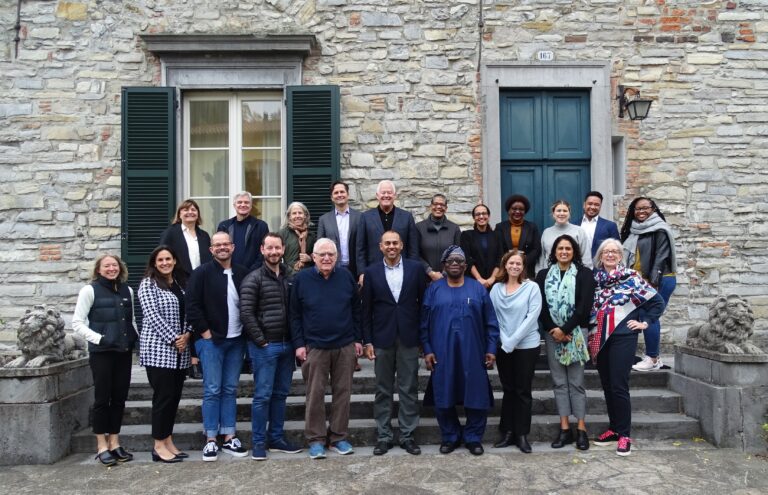 17 February 2023: The shifting landscape of trust history, leadership & communities.
This webinar will examine historical trust infrastructures that build and maintain trust within communities such as culture, language, ethnicity, tradition, story-telling and, traditional forms of medicine. With this historical backdrop, discussants will explore how community trust infrastructures today can be supported in times of crisis. Learn more and register.
15 March 2023: The digital information ecosystem and trust.
Learn more and register.
"I'm delighted to join Duke in efforts to build greater trust in public health. Trust in all institutions has been on the decline for some time, and trust in public health has been significantly undermined during the COVID-19 pandemic. DGHI and the Margolis Center are leaders in global health and health policy, and can harness the resources and talent needed to address this important issue."
"The COVID-19 pandemic has made clear that public health organizations need to do more to build and keep the public's trust. Jack has a long track record of bringing stakeholders together around innovative engagement strategies. We are delighted to have him continue this important work at Duke and DGHI."
"Jack has been a pioneer in bringing a broad base of stakeholders together to work to solve leading, complex health challenges. His passionate commitment to health equity, demonstrated through his years of public and private sector contributions on this consequential issue, will inform his valuable contributions to Duke and this initiative to advance public health locally, nationally, and globally."