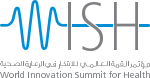 The Duke Global Health Innovation Center is working with the Margolis Center for Health Policy at Duke University and Innovations in Healthcare in researching payment and delivery reform models being implemented outside of the United States that are applying the principles of accountable care. We have conducted this analysis in parallel with a project supported by the Commonwealth Fund.
A research team from the Margolis Center and GHIC worked with an advisory group comprised of international health policy, payment and provider leaders to expand the 'accountable care framework' to include internal (organizational capabilities) and external (policy context) factors that matter when policymakers begin to implement reforms that move toward value-based approaches. Earlier this year, the framework was showcased at a Health Affairs briefing in Washington, D.C. We systematically applied this framework to case studies from diverse economic, geographic, and health policy settings to illustrate how accountable care's explicit focus on achieving better outcomes for a population – backed by a commitment to measure and support progress – can enable patient-centered innovations in care.
The final report was written by Dr. McClellan in collaboration with Andrea Thoumi of the Margolis Center for Health Policy at Duke University; Dr Krishna Udayakumar of the Global Health Innovation Center, Innovations in Healthcare and the Duke Global Health Institute at Duke University; Hannah Patel of Imperial College London; and Professor Abdul Badi Abou Samra of Hamad Medical Corporation. Kushal Kadakia and Jonathan Gonzalez-Smith of the Margolis Center for Health Policy at Duke University provided research support.